Company Website
DOLL has been manufacturing airport ground equipment with a focus on catering trucks for more than 20 years.
A special distinction for the DOLL quality level is the certification for the support of the Airbus A380 mega liner. There are only a limited number of manufacturers with this authorization throughout the world. The series of scissor lift vehicles covers catering trucks, maintenance platforms for the daily operations by ground-support-crews, cleaning trucks and medical lifts for transporting ill and disabled passengers. The product range is rounded off with recovery equipment. With its latest innovation ecat, DOLL has developed an energy efficient high loader in collaboration with Gate Gourmet and German E-Cars.

Company Website
Hobart is part of ITW GSE, Since becoming the first domestic manufacturer of Aircraft Ground Power equipment in 1946, Hobart has continually developed new products to meet the ever-changing requirements of the Aerospace industry. With Hobart, you get more than advanced, reliable equipment - you get a complete resource for 400 Hz and 28.5 VDC systems. Our ISO 9001 Certified Manufacturer status, along with UL and CE Certification assures our customers of the highest quality product.

Company Website
Houchin is part of ITW GSE, a leading global supplier of ground support equipment. Since becoming the first domestic manufacturer of aircraft ground power equipment in 1952, Houchin has continually developed new products to meet the everchanging requirements of the Aerospace Industry. With Houchin, you get more than advanced, reliable equipment. You get a complete resource for 400 Hz and 28.5 VDC power systems and solutions. Our global affiliation with ITW Inc. provides the financial strength, continuity and world class service that stand behind every Houchin GPU.

Trilectron has been manufacturing Ground Support equipment since 1972. AIR-A-PLANE Corporation was taken over by Trilectron on February 8, 2000. AIR-A-PLANE has been manufacturing Air Conditioning unit since 1946.With a full Worldwide Sales and Service network, Trilectron can provide its customers a wide range of equipment designed and manufactured in the state of the art, modern Trilectron facility.Our equipment is manufactured under strict quality control standards for maximum reliability and performance. It will stand up to the most demanding aircraft requirements in various atmospheric conditions, providing reliable output

Company Website
German manufacturer of Ground Support Equipment (GSE) for airports towing tractors, pushback tractors, belt loaders, container pallet transporters, special vehicles (lifting transporters etc.). Over 30 years of experience and manufacturing high quality Ground Support Equipment payoff for our customers.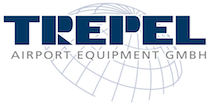 Company Website
TREPEL Airport equipment, one of the leading manufacturers in today's cargo high loader market, supplies pallet and container loaders from 3.5 tons up to 35 tons capacity, transporters and electric tow tractors. Reliability and exceptional service are two of the basic ingredients for TREPEL's success worldwide. TREPEL is well known for its innovative product portfolio which has recently been supplemented by two new highly interesting products.
TREPEL's conventional aircraft tractors, the CHALLLENGER 430 and CHALLENGER 700, are equipped with a mechanical lockup clutch in order to reduce fuel consumption by up to 25 % when driving at higher speeds.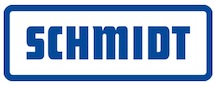 Company Website
ASH Aebi Schmidt provides first-rate technology in the development and manufacturing of the products in the following areas:
Winter maintenance technology
Summer maintenance technology
Airport technology
Agricultural engineering
Rail technology
Control systems
Vehicle technology
Schmidt manufactures world-class sweepers:
Schmidt's high-tech airport sweepers AS 990 meet the highest quality and speed requirements.
The Europe-wide, successful SWINGO 200+ is the ideal solution for all airport cleaning requirements.
CLEANGO 500 is the ideal sweeper for cleaning inner-city areas that are narrow or difficult to access. It's ideal for street cleaning in towns and cities.

Company Website
Part of the globe-spanning Rheinmetall Group – also a major supplier of automotive components – Rheinmetall Defence has long been a prominent member of the international defence and security industry. Last year, Rheinmetall Defence's 9,000 employees generated annual sales of €2 billion. As a top European supplier of army technology, we offer an extensive array of military hardware that enhances the mobility, reconnaissance capabilities, lethality and survivability of troops deployed in harm's way, and also enables the networking of national and international systems. Rheinmetall has spent years pioneering new technologies for protecting friendly forces, systematically expanding its range of products in this critical field.
Products:
Air Start Unit MSU 400 V (Van)
Air Start Unit MSU 200 V (Van)
Air Start Unit MSU 200 T (Trailer)
Air Start Unit MSU 400 (Skid)
View Brochure

Company Website
Allied International Corporation USA IS an Authorized Master Stocking Distributors of aviation Ground Support Equipment (GSE) manufactured by TRONAIR INC.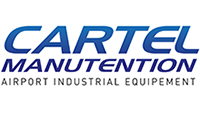 Company Website
CARTEL MANUTENTION designs and manufactures GSE, Maintenance, Handling and Industrial equipment. We are able to provide large range of GSE: baggage cart-container dollies-pallet dollies-slave pallet-slave container-potable water cart-toilet servicing cart-towable stair-semi trailer cargo freight with motorized roller 21 tons-blast-fender pallet and container storage rack. Special equipment to suit with customer specials needs.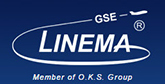 Company Website
LINEMA Ltd. produce various kind of mechanical parts, plastic components and spare parts for transport technology and vehicles. 
LINEMA product range includes baggage carts, cargo carts, turntable container dollies, pallet dollies, portable water carts, lavatory service carts, aircraft wheel chock blocks and customised production of specialised GSE, like chasses for scan trailers, weight trailers, etc.

Company Website
Powervamp Ltd, (the name is derived from power =volts x Amps), was formed by Managing Director Richard Roller in 1993. Initially building a range of portable packs for starting cars, buses and trucks, it pioneered the first stainless steel, portable battery pack for starting helicopter turbines, and went on to develop a range of stainless steel packs for aircraft and vehicle starting.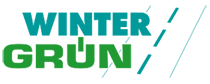 Company Website
The right machine for each marking / demarcation task
With its know-how in road construction, WINTERGRÜN GmbH has specialized in the development and production of innovative and powerful marking and demarcation machines for roads and airports for many years. The product portfolio of WINTERGRÜN GmbH offers the right machine technology - from manual equipment to self-propelled machines, to marking trucks with maximum capacity, and special equipment - for every marking task, whether it is a structural marking, thick-layer marking or spray application in AIRSPRAY, AIRLESS or hot spraying. Additional equipment such as roadway dryers, demarcation cutters, thermoplastics cookers or pearl spreaders supplement the product range. As an OEM of the PeelJet and TrackJet systems, we offer highly efficient solutions for road and airports for demarcation, surface roughening and rubber ablation removal.